Entire web site design and build done by: Guillermo Quijano-Duque | Director of Photography | Natural Touch Photography
Albuquerque wedding photographers - wedding photographers in albuquerque - albuquerque wedding photography - Albuquerque photographer - senior picture photographers - wedding photography in Albuquerque - Albuquerque wedding photographer -
Call me...
Text me!
E-Mail me
505-818-0001
505-818-0001
I am incredibly prompt to respond to e-mail - I WILL respond within minutes 90% of the time. On weekends please take into consideration it is likely I am working - but I WILL reply to you!
I didn't answer?
call me right back!
24/7/365
YOU MAY CONTACT ME
(literally)
YOUR BUSINESS IS EXTREMELY IMPORTANT TO ME
No sales pressure whatsoever!
Here is how you can get in touch with me:
Ask around the neighborhood...
Wedding vendors are a great source of information. I know the best of them and I guarantee they will do a great job. But if you want to get the real story about me and my business - click on the logo below and ask any of these amazing vendors for a review!
(505) 818-0001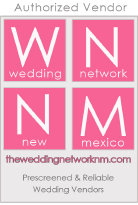 No scare tactics, no phone calls during dinner time and ZERO sales pressure at any time. This is an important decision that should not be pushed on you by anyone. If any photographer pushes you to book with him / her - you should run the other way...
Fill out an inquiry form:
This is still the best way to contact me - I answer the phone personally 24/7/365. There is NOTHING more important to me than your business. You may call me at 11 p.m. or 11 a.m. I will always answer your call.
I am the fastest responder to text that has ever lived - guaranteed! Unless I am working I will reply to you LITERALLY within seconds! Text me with questions, inquiries, concerns, advice or anything else you may want!
Don't believe me? Try it now!
Let's meet!
I can meet you ANYTIME AND ANYWHERE - on YOUR SCHEDULE and at your convenience! I am very flexible and your business is extremely important to me. Call me and we can set up a meeting at a coffee shop next to your area or we can meet at my new upcoming studio where I can show your hundreds of samples of weddings, albums, photos in a quiet and comfortable environment.
Call me! 505-818-0001
I would be honored to be your
wedding photographer!